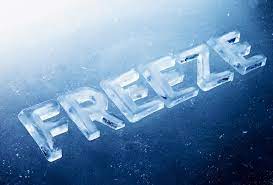 Please contact us 3 days before the event
We will be accepting tickets to be frozen (VOID) 3 days before the Disco until 6pm on the night of the disco
Please do not contact us before or after this deadline  as we do not have access to tickets until then.
 " freeze my ticket " Deadline is 6pm the night of the disco 
No tickets will be frozen (VOID) After the deadline your ticket will no longer be valid, you will have to purchase a new ticket going forward this is because ticket tailor closes the portal and we cannot get access to past events, they are removed from the buy my ticket link once the disco is over.
You will need to reactivate your ticket the day before the new public sale to be guaranteed a ticket to the next disco
To Freeze your ticket you must email us [email protected] or what's app us 0870922931 you must send us  your ticket code and a valid reason for not been able to attend the disco.
If you do not receive  a a ticket with a red void banner across it  within 2 days before contact us straight away. Take a screenshot of date and time of your email as proof for ticket tailor.

all of this is advertised prior to ticket sale in the ticket description.
We will already try our best to accommodate you but you, if you just didn't show up or didn't contact us prior we cannot assist you 
please do not arrive up to the next disco with a non active ticket you will not be granted entrt 
Please see a sample of a VOID ticket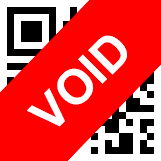 We will only accept tickets to be VOID 3 days  before the event.
The Deadline is 7pm the day of the disco any transfer requests put in after 7pm will not be accepted and you will loose the purchase ticket
VOID your Ticket is freezing your ticket and using at another disco that your able to attend you must have contacted us prior to public sale to re activate your ticket and we will issue you a new ticket for the disco you wish to attend.
You must contact us straight away when you know which disco you or your child would like to attend we will then re activate your ticket and re issue you a new ticket for the new disco for no additional fee.
Please have communication Between outselves and the parents and not the attendees 
If the event is sold out their is no availability your child cannot transfer their ticket to the new disco our advice is to contact us as soon as the new date is announced to re activate your ticket.
**************************************

IF your ticket is VOID this means it cannot be sold or used for this month's disco.
To reactivate it  and transfer it to a new disco date you must complete our reactivation form that will go live 3 days before the public sale sometimes the form may go live earlier if their is a large volume of VOID to reactivate. We will put up a public status on all social media platforms our advice is to follow us to stay up to date.
Your VOID ticket is valid for 6months until you reactivate it.